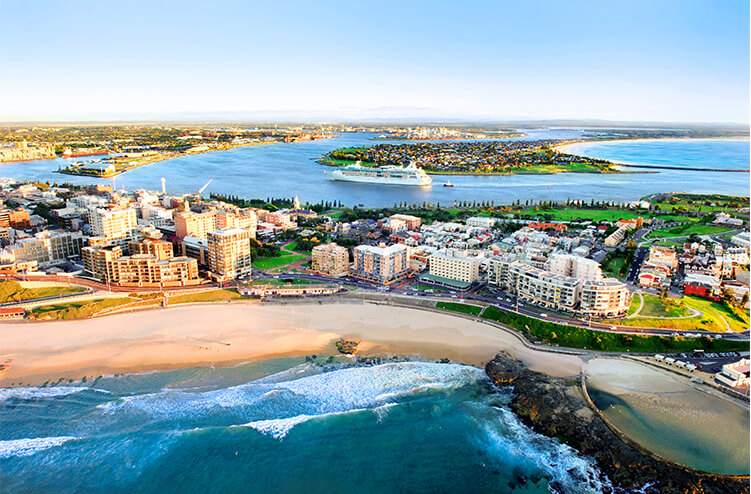 Community Engagement Specialist
Job No: CN2574
Location: Newcastle
Develop a broad range of communications & engagement strategies to promote CN's projects
Permanent, full-time opportunity working 35 hours per week
Flexible working with optional 9-day fortnight
City of Newcastle (CN) are focused on making a real difference in our community and achieving our vision of creating a smart, liveable and sustainable global city.
CN's Major Events and Corporate Affairs (MECA) team are looking for a Community Engagement Specialist to join our growing and evolving team.
This permanent, full-time opportunity will see you reporting to the Community Engagement Coordinator where you will be responsible for developing a broad range of communications and engagement strategies to promote CN's projects, priorities and services to help maintain the integrity and accuracy of information to the community.
What's it like working in MECA?
MECA delivers a vibrant city through flagship events and destination marketing, while building our community relationships through engagement and communications. MECA delivers strategic communications for the organisation encompassing internal and external communications, branding and design. A specific focus is whole-of-organisation communication and promotion. We continually enhance and evolve CN's community engagement activities to increase community involvement in decision-making.
The essentials you'll need:
A bachelor's degree in Social Science, Humanities, Communications, Marketing or related qualification with solid work experience in community engagement, social or market research, communications and/or relevant experience.
An understanding of and experience with a range of research approaches, methods, and techniques and ability to select appropriate methods for different engagement requirements.
Sound experience in the design, and implementation of qualitative and quantitative research, as well as demonstrated data analytical and interpretation skills.
A proven ability to facilitate face to face engagement with both small and large groups.
Demonstrated high level written and verbal communication skills, developing high quality marketing collateral and demonstrating strong presentation and report writing skills.
High level computer skills particularly with database management and statistical analysis software.
Be willing and able to work in a dynamic and fluid environment with the flexibility to work outside regular business hours during the evening and on weekends.
Current C Class drivers' licence.
Interested to know more?
Find out more about your potential new career here.
CN proudly promotes the principles of Equal Employment Opportunity and fosters a culture of diversity to represent the community of our Local Government Area.
All candidates will be assessed against the selection criteria outlined in the position description. Suitable candidates may be placed on an eligibility list for future identical positions for a period of 12 months.
You must have the right to live and work in Australia to apply for this job.
Application Closing Date: Sunday 8 August 2021.
Remuneration range: $89,738.76 + 10% Superannuation per annum for a 35-hour week.
Contact: Natalie D'Arcy- Community Engagement Coordinator – 02 49742388.
At CN we understand the skills and attributes veterans can bring to our organisation and highly encourage veterans to apply for suitable roles.