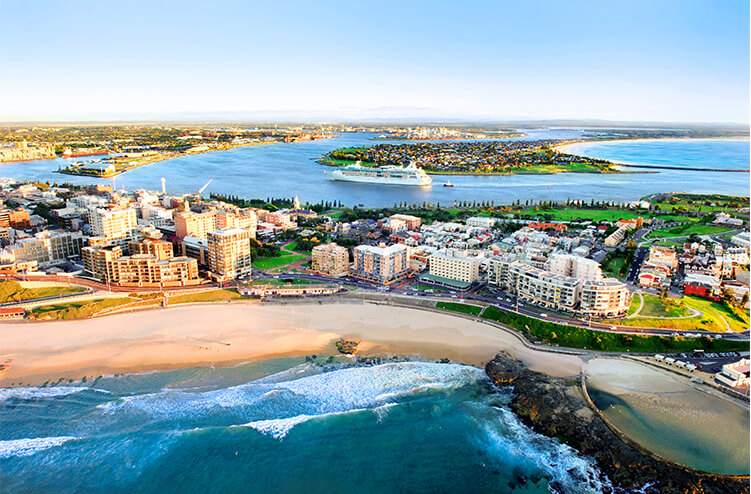 Fleet Procurement Manager
Job No: CN2578
Location: Newcastle
Strategically manage CN's light and heavy vehicle fleet.
Fixed-term, full-time role to December 2021 – 35 hours per week.
Flexible work arrangements available, including a 9-day fortnight.
City of Newcastle (CN) is seeking an experienced Fleet Procurement Manager to join our Depot Operations team on a fixed-term basis, managing CN's fleet assets. Depot Operations is a team of 30+ staff that enables other services within CN to operate at their service potential by providing and maintaining sustainable, fit-for purpose plant/fleet asset services and operational works depot management to the organisation.
As the Fleet Procurement Manager, you'll be responsible for the end to end management of CN's fleet assets, from procurement through to disposal. You'll strategically manage CN's light and heavy vehicle fleet through effective planning, acquisition, modification and disposal of assets.
Your primary focus will be developing and implementing maintenance strategies and engaging with stakeholders to obtain 'fit for purpose' fleet for CN operations and future sustainability.
Key responsibilities will include overseeing the creation and delivery of CN's Light and Heavy Fleet asset management plan, financial and budget management responsibility for fleet operations, developing policies and procedures to ensure best practice outcomes, managing the fleet tender process in line with CN's procurement policy, developing short and long-term fleet replacement programs and maintenance strategies, and providing leadership to the Fleet Officer who reports to this role.
The essentials you'll need:
Tertiary qualifications in Engineering or Business, or a mechanical trade, or significant experience in a similar role.
Demonstrated experience in the development and coordination of custom vehicle design/specification and large-scale tenders for Plant and Heavy Vehicles.
Demonstrated experience in strategic planning, collating, analysing and providing recommendations for fleet management from operational data.
Proven leadership ability with an understanding of performance management and staff development.
Demonstrated experience in the selection, commissioning and disposal of vehicles, plant and equipment.
Demonstrated experience in the use of computerised fleet asset management and financial accounting systems, and a high level of computer literacy including Microsoft office suite.
Demonstrated understanding of accounting processes and experience in budget setting and management.
Excellent customer service skills and a demonstrated ability to communicate and negotiate successfully with all levels of stakeholders.
Other valuable skills you may have:
Heavy Rigid (HR) Driver's Licence.
Certificate IV Trainer and assessor.
Authorised Inspection Scheme (AIS) accredited.
Sound like the perfect job for you? Apply Now!
City of Newcastle proudly promotes the principles of Equal Employment Opportunity and fosters a culture of diversity to represent the community of our Local Government Area.
We are committed to creating a safe and inclusive workplace where diverse styles, backgrounds, experiences and perspectives are valued, encouraged and respected. People from diverse backgrounds are encouraged to apply!
If you need any adjustments to be made to the recruitment process or if you would like to discuss any accessibility requirements, please contact recruit@ncc.nsw.gov.au for a confidential discussion.
All candidates will be assessed against the selection criteria outlined in the position description. Suitable candidates may be placed on an eligibility list for future identical positions for a period of 12 months.
You must have the right to live and work in Australia to apply for this job.
To view the full position description please click here.
Application Closing Date: Wednesday 04 August 2021.
Remuneration: $95,580.56 + 10% Superannuation per annum for a 35-hour week.
Contact: Manager, Depot Operations – 02 4974 6010.
Please note, this role has been readvertised as 'Fleet Procurement Manager' however is titled 'Fleet Coordinator' at CN.
At CN we understand the skills and attributes veterans can bring to our organisation and highly encourage veterans to apply for suitable roles.