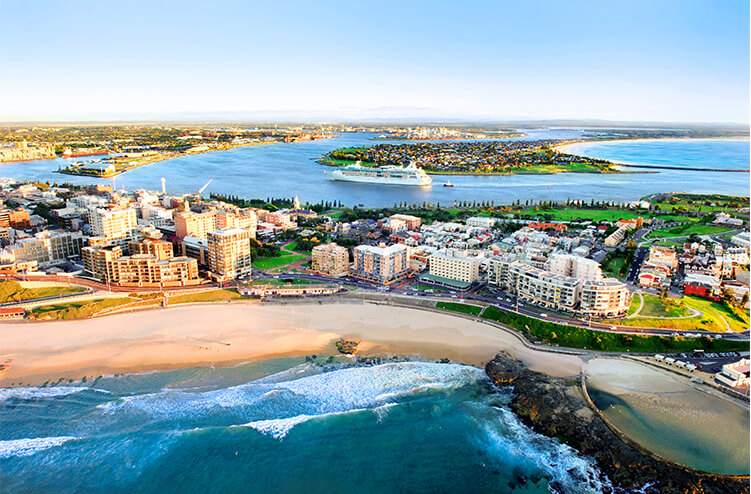 Field Supervisor – Parks Services
Job No: CN2582
Location: Newcastle
Assist in leading the delivery of CN's Open Space Maintenance Program.
Permanent, full-time role – 38 hours per week.
Flexible work arrangements available.
City of Newcastle (CN) is seeking an experienced horticultural/greenkeeping professional to join our Parks & Recreation team, to work closely with Coordinators and Supervisors in leading the delivery of CN's Open Space Maintenance Program and improvements across CN's sports fields, parks and reserves.
As a Field Supervisor, you'll demonstrate sound technical knowledge on horticultural and turf management practices and will promote a positive team environment ensuring efficient and quality service delivery, while minimizing inconvenience to public amenity during the execution of works.
Key responsibilities will include leading the team in turf maintenance, horticultural maintenance and minor landscape works; supervising and training employees, day labour, contractors and volunteers in all aspects of open space maintenance; leading team meetings and tool box talks; reporting; and planning and scheduling works.
We value diversity of thought, and we focus on equity in the workplace. We are committed to creating an inclusive workplace culture where everyone feels respected, safe and valued so they can be themselves and fully contribute their opinions and perspectives to the success of the organisation.
The essentials you'll need:
Tertiary qualifications in horticulture, greenkeeping or natural resource management.
Class C Driver's Licence with the willingness to obtain a MR / HR Licence (manual).
Demonstrated ability to design, develop, plan and implement park maintenance programs and amend to meet team and community objectives.
Demonstrated ability to communicate effectively (both written and verbal) with a wide range of stake holders. This includes the general public, contractors and other CN staff using interpersonal, negotiation, mediation skills and the ability to complete written forms and maintain quality records.
Demonstrated knowledge of all relevant WHS and EEO requirements.
Demonstrated ability to train staff in all facets of Parks and Recreation grounds maintenance.
Demonstrated ability to estimate projects using first principles of grounds maintenance, minor projects and landscape works.
Proven ability to build and maintain team motivation to ensure efficiency and harmony in the team.
Competent in the use of all park related plant/machinery and undertake minor maintenance.
Sound competency in the use of personal computers, including Microsoft programs, Outlook and smart phones.
Construction Induction Card and Implement Traffic Control Card or willingness to obtain.
Sound knowledge in the application and safe use of chemicals and have a current Chemcert III qualification.
Other valuable skills you may have:
Tertiary qualifications in leadership and management and/or training and assessment.
Demonstrated competence in operating computer software programs e.g. Finance One, ECM, Intranet.
Sound like the perfect job for you? Apply Now!
CN proudly promotes the principles of Equal Employment Opportunity and fosters a culture of diversity to represent the community of our Local Government Area.
We are committed to creating a safe and inclusive workplace where diverse styles, backgrounds, experiences and perspectives are valued, encouraged and respected. People from diverse backgrounds are encouraged to apply!
If you need any adjustments to be made to the recruitment process or if you would like to discuss any accessibility requirements, please contact recruit@ncc.nsw.gov.au for a confidential discussion.
All candidates will be assessed against the selection criteria outlined in the position description. Suitable candidates may be placed on an eligibility list for future identical positions for a period of 12 months.
You must have the right to live and work in Australia to apply for this job.
To view the full position description please click here.
Application Closing Date: Friday 06 August 2021.
Remuneration: $67,209.56 + 10% Superannuation per annum for a 38-hour week.
Contact: Paul Russell – Park Team Coordinator – 0409 900 479.