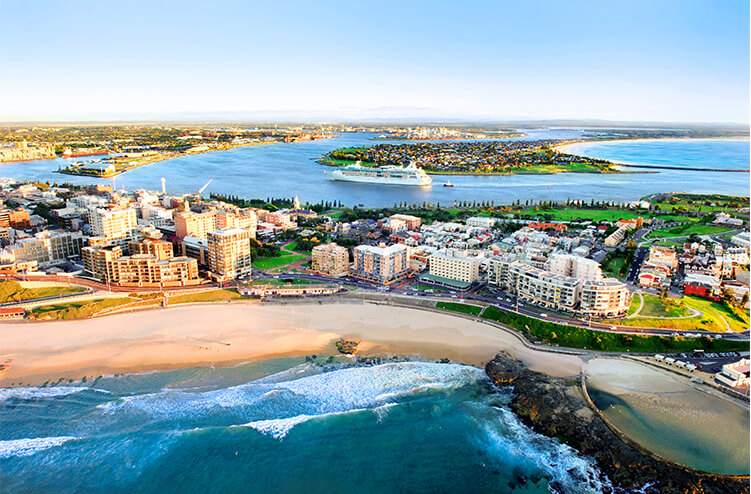 Business Support Officer (Internal Only)
Job No: CN2583
Location: Newcastle
20 month fixed-term contract, 35 hours per week
Enhance the way in which we support our customers and create organisational value in this diverse opportunity
City of Newcastle (CN) is looking for a Business Support Officer to join our Business Support Group (BSG) within the Regulatory, Planning & Assessment team (RPA) to fulfil a 20-month fixed-term contract.
The BSG administer more than 110 administrative tasks of varying complexity and task duration. This position is pivotal to enhancing customer experience and creating organisational value through building effective stakeholder relationships while maintaining efficient business operations.
This role supports the Senior Business Support Officer and Business Operations Coordinator and will provide a high-quality administrative service to support the RPA service unit.
What's it like working in Regulatory, Planning and Assessment (RPA)?
The RPA Service Unit is responsible for leading strategic land use planning, development assessment, regulatory and compliance functions and processes to facilitate, enable and regulate development and related activities across the Newcastle Local Government Area.
The RPA Service Unit ensures compliance with legislative requirements, provides advice and undertakes assessment to inform evidence-based decision making throughout and across City of Newcastle (CN). The Service Unit has significant direct community and stakeholder engagement through its land use planning, development assessment and regulatory functions.
The essentials you'll need:
Tertiary qualifications in business administration or management and/or an equivalent level of professional competence and experience office management, business administration or relevant industry experience.
Demonstrated experience in the provision of high level administrative and office skills supporting a team in a dynamic and diverse work environment, including the ability to prepare agendas and take minutes when required.
Demonstrated experience and commitment to providing high levels of customer service, performance improvement and relationship management with both internal and external stakeholders.
Highly developed computer literacy including Microsoft Office computing skills and the use of electronic document management systems.
Ability to prioritise and manage multiple tasks to meet conflicting priorities and deadlines.
Well-developed analytical and problem-solving skills with the ability to exercise initiative and judgement to contribute to team effectiveness and development.
Exceptional communication (written and oral) and interpersonal skills, including demonstrated competence in responding and managing correspondence to a diverse range of stakeholders.
Willingness to participate in organisational change strategies, service delivery and policy reform.
Demonstrated ability to work unsupervised when required and cooperatively in a team within a multidisciplined environment.
Interested to know more?
Find out more about your potential new career here.
CN proudly promotes the principles of Equal Employment Opportunity and fosters a culture of diversity to represent the community of our Local Government Area.
All candidates will be assessed against the selection criteria outlined in the position description. Suitable candidates may be placed on an eligibility list for future identical positions for a period of 12 months.
You must have the right to live and work in Australia to apply for this job.
Application Closing Date: Wednesday 28 July 2021.
Remuneration range: $69,784.25 + 10% Superannuation per annum for a 35-hour week.
Contact: Tracey Webb- Business Services Coordinator – 02 49742046.
We encourage internal employees to inform their current managers if this opportunity is of interest before submitting a formal application.
At CN we understand the skills and attributes veterans can bring to our organisation and highly encourage veterans to apply for suitable roles.