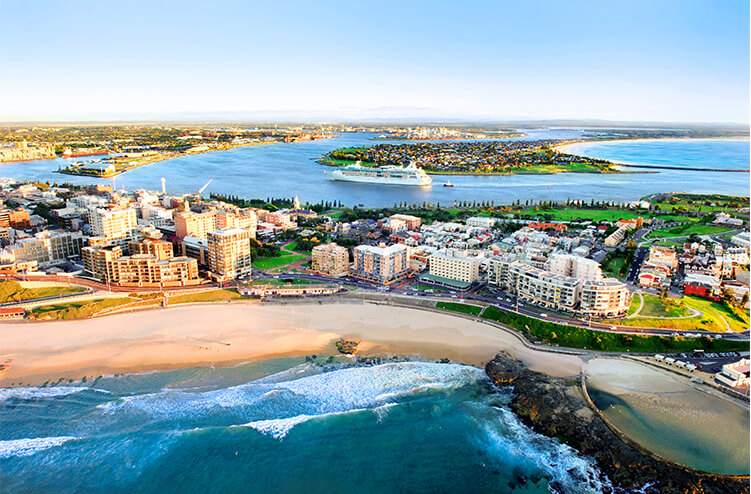 Property Officer - Assets
Job No: CN2633
Location: Newcastle
City of Newcastle (CN) is seeking a Property Officer – Assets to support the Property & Facilities team with a variety of administrative, reporting and finance-related duties. Drawing upon your relevant experience, you will be coordinating road asset acquisitions and disposals, road occupation consents, maintaining CN's land register and assisting with other strategic property transactions.
As the successful candidate, you will conduct investigations of land to determine history, ownership and property rights, conduct monthly reporting and assist in annual budget preparation and reforecasting for quarterly and monthly reviews. In addition, you will undertake contract administration for road consents.
We value diversity of thought, and we focus on equity in the workplace. We are committed to creating an inclusive workplace culture where everyone feels respected, safe and valued so they can be themselves and fully contribute their opinions and perspectives to the success of the organisation.
The essentials you'll need:
A degree or professional qualifications in a relevant field including property, land management, conveyancing, surveying or related discipline
Demonstrated experience in the interpretation of property related documents – including, but not limited to, survey plans, deposited plans, easement instruments, cadastral, design and engineering plans; and lease, licence, deed and legal agreements
Demonstrated capacity to problem solve, work independently and exercise initiative, judgement and discretion
Demonstrated ability to plan, prioritise and organise own work, considering the impact on others to achieve results to meet deadlines
Strong interpersonal and relationship management skills
Strong proficiency of the Microsoft Office Suite and corporate information systems
Ability to understand and implement corporate policies, procedures and systems relevant to the position
Experience in the use of financial systems and budget management
Class C driver's licence
Other valuable skills you may have:
Demonstrated working knowledge of the legislative framework within which the City operates – including, but not limited to:

Local Government Act and Regulation;
Crown Land Management Act 2016;
Roads Act 1993; and

Demonstrated working knowledge of valuation, conveyancing and property market principles and practices
Sound like the perfect job for you? Apply Now!
Our people are valued and have access to a range of benefits that help balance life at work and at home. These include flexible working arrangements, professional development opportunities and health and wellbeing programs.
CN proudly promotes the principles of Equal Employment Opportunity and fosters a culture of diversity to represent the community of our Local Government Area.
We are committed to creating a safe and inclusive workplace where diverse styles, backgrounds, experiences and perspectives are valued, encouraged and respected. People from diverse backgrounds are encouraged to apply!
If you need any adjustments to be made to the recruitment process or if you would like to discuss any accessibility requirements, please contact recruit@ncc.nsw.gov.au for a confidential discussion.
All candidates will be assessed against the selection criteria outlined in the position description. Suitable candidates may be placed on an eligibility list for future identical positions for a period of 12 months. You must have the right to live and work in Australia to apply for this job.
You must have the right to live and work in Australia to apply for this job.
To view the full position description please click here.
Application Closing Date: Sunday 19 September 2021
Remuneration: $84,501.63 + 10% Superannuation per annum for a 35 hour week.
Contact: Nick Wells – Property Services Manager – 02 4974 2887
At CN we understand the skills and attributes veterans can bring to our organisation and highly encourage veterans to apply for suitable roles.