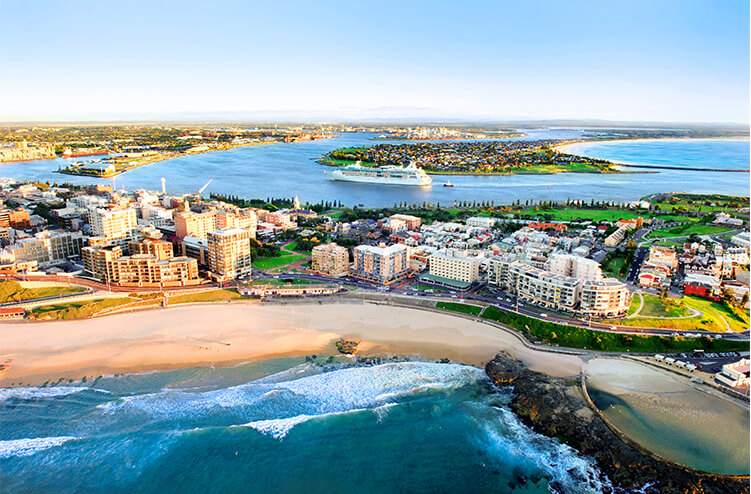 Innovation & Sustainability Officer (Internal Only)
Job No: CN2636
Location: Newcastle
10-month secondment opportunity
Working 35 hours per week
Flexible working with optional 9-day fortnight
City of Newcastle (CN) is looking for an Innovation & Sustainability Officer to join our Community, Strategy, and Innovation (CSI) team to fulfil a 10-month fixed-term contract.
What's the focus of this position?
The Innovation & Sustainability Officer will be supporting the effective project management and coordination of diverse and complex innovation and sustainability focused projects. The key challenge of the role will be to implement CN project management practices that support a quality management approach to projects, environmental sustainability and cost-effective project solutions and administer the work activities of the team to meet the service unit and Council's strategic direction.
The essentials you'll need:
Diploma of Civil Construction Design or equivalent.
Demonstrated experience and expertise in interpreting and collating civil and electrical design documentation including using computer aided engineering design software (preferably 12D).
Demonstrated experience in all phases of civil and electrical project management and delivery including consultation, management of contractors and consultants, risk management and environmental review.
A high level of technical competence through the application of knowledge and skills in other disciplines and related areas such as asset management and structural, electrical, geotechnical, environmental, heritage and legal documentation.
A high level of written and verbal communication skills including ability to independently negotiate outcomes and resolve project related conflicts and priorities.
Well- developed analytical, research and problem-solving skills.
Demonstrated ability to prepare and manage budgets.
Interested to know more?
Our people are valued and have access to a range of benefits that help balance life at work and at home. These include flexible working arrangements, professional development opportunities and health and wellbeing programs.
CN proudly promotes the principles of Equal Employment Opportunity and fosters a culture of diversity to represent the community of our Local Government Area. All candidates will be assessed against the selection criteria outlined in the position description. Suitable candidates may be placed on an eligibility list for future identical positions for a period of 12 months. You must have the right to live and work in Australia to apply for this job.
We are committed to creating a safe and inclusive workplace where diverse styles, backgrounds, experiences, and perspectives are valued, encouraged, and respected. People from diverse backgrounds are encouraged to apply!
If you need any adjustments to be made to the recruitment process or if you would like to discuss any accessibility requirements, please contact recruit@ncc.nsw.gov.au for a confidential discussion.
You must have the right to live and work in Australia to apply for this job.
To view the full position description please click here.
Application Closing Date: Monday 20 September 2021.
Remuneration range: $95,580.56 + 10% Superannuation per annum for a 35-hour week.
Contact: Nathaniel Bavinton, Innovation and Futures Manager 02 49742878.
We encourage internal employees to inform their current managers if this opportunity is of interest before submitting a formal application.
At CN we understand the skills and attributes veterans can bring to our organisation and highly encourage veterans to apply for suitable roles.