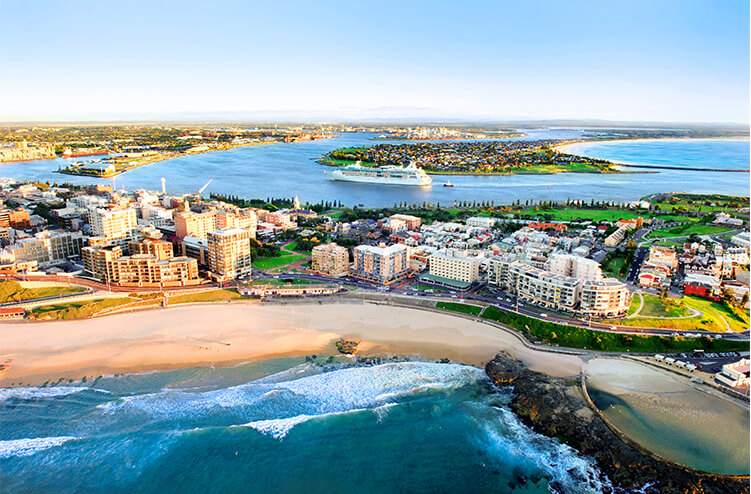 Digital CX Lead
Job No: CN2641
Location: Newcastle
Drive CN's Digital CX vision!
2.5 year fixed-term contract role, 35 hour working week
Flexible working with optional 9-day fortnight
City of Newcastle (CN) is looking for a Digital CX Lead to join our growing and evolving Customer Experience team. This 2.5 year fixed-term contract is a great opportunity for you to drive the Digital CX vision, work collaboratively with key stakeholders on the scope and design of CN's digital customer experiences.
Our CX Transformation is a key strategic priority for CN, sponsored by our Executive Leadership Team. Our vision is to flip the power from the organisation to the customer, building lifelong trust - what an exciting opportunity to be at the centre of this transformation journey! Our project team consists of subject matters experts in CX Strategy, Human Centred Design and Culture Change and Communications.
As the Digital CX Lead, you will primarily be responsible for the definition and design of CN's digital Service Catalogue to radically transform the external customer experience. You will live and breathe a 100% UX/CX focus to deliver web content and service improvements that are simple, valuable, transparent, and timely. Through analysis and uplift of processes and procedures, you will identify opportunities and create fit for purpose experiences that empower our customers and staff to interact digitally.
Interested to know more?
Our people are valued and have access to a range of benefits that help balance life at work and at home. These include flexible working arrangements, professional development opportunities and health and wellbeing programs.
CN proudly promotes the principles of Equal Employment Opportunity and fosters a culture of diversity to represent the community of our Local Government Area. All candidates will be assessed against the selection criteria outlined in the position description. Suitable candidates may be placed on an eligibility list for future identical positions for a period of 12 months. You must have the right to live and work in Australia to apply for this job.
We are committed to creating a safe and inclusive workplace where diverse styles, backgrounds, experiences, and perspectives are valued, encouraged, and respected. People from diverse backgrounds are encouraged to apply!
If you need any adjustments to be made to the recruitment process or if you would like to discuss any accessibility requirements, please contact recruit@ncc.nsw.gov.au for a confidential discussion.
You must have the right to live and work in Australia to apply for this job.
To view the full position description please click here.
Application Closing Date: Wednesday 29 September 2021.
Remuneration: $117,832.55 + 10% Superannuation per annum for a 35-hour week.
Contact: Deborah Moldrich- Manager Customer Experience – 0249742068.
At CN we understand the skills and attributes veterans can bring to our organisation and highly encourage veterans to apply for suitable roles.