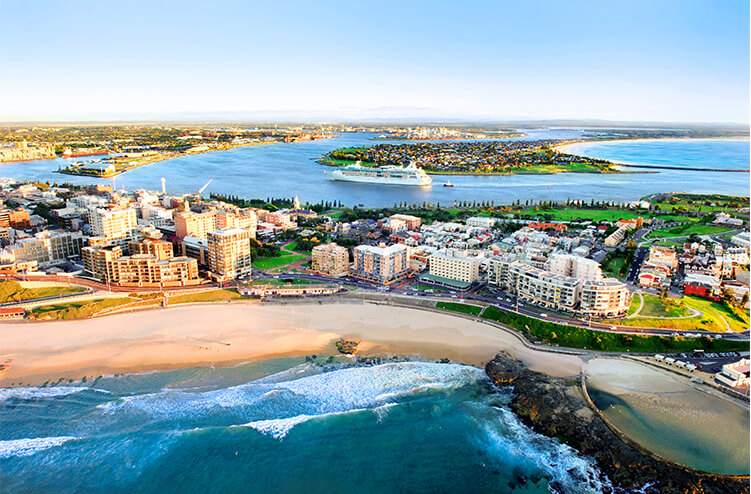 Senior Urban Planner
Job No: CN2659
Location: Newcastle
Play a significant role in planning the growth and development of Newcastle, the Regional City of the Hunter
Gain exposure to some of the largest development projects in NSW and participate in the continuation of Newcastle's transformation
2 positions available- 1 x Permanent & 1 x 2 year Fixed-Term contract, 35 hour working week
If you have been looking for an opportunity where you can make a significant contribution, gain exposure to high profile development projects ($800M- $1Billion per year), whilst being supported by a team of highly experienced, passionate, and driven professionals, this could be your next career move.
Due to continued growth, City of Newcastle (CN) have two exciting opportunities for an experienced and enthusiastic leader to take on the role of Senior Urban Planner to join our Regulatory, Planning and Assessment (RPA) team. This position leads the preparation, review, and management of CN's urban planning instruments, policies, plans and strategies. You will have the opportunity to manage large complex visionary projects, develop project plans, identify resource requirements, and engage and manage key stakeholders and the community.
Your previous experience in a similar position demonstrating your effective stakeholder engagement and communication capability coupled with your proven ability in leading complex strategic planning projects will see you well placed for success in this role.
What is it like working in Regulatory, Planning and Assessment (RPA)?
The RPA Service Unit is responsible for leading strategic land use planning, development assessment, regulatory and compliance functions, and processes to facilitate, enable and regulate development and related activities across the Newcastle Local Government Area.
The RPA Service Unit ensures compliance with legislative requirements, provides advice, and undertakes assessment to inform evidence-based decision making throughout and across City of Newcastle. The Service Unit has significant direct community and stakeholder engagement through its land use planning, development assessment and regulatory functions.
At CN our people are valued and have access to a range of benefits that help balance life at work and at home. These include flexible working arrangements, professional development opportunities, and health and wellbeing programs.
We value diversity of thought, and we focus on equity in the workplace. We are committed to creating an inclusive workplace culture where everyone feels respected, safe, and valued so they can be themselves and fully contribute their opinions
Interested to know more?
To view the full position description please click here.
CN proudly promotes the principles of Equal Employment Opportunity and fosters a culture of diversity to represent the community of our Local Government Area.
All candidates will be assessed against the selection criteria outlined in the position description. Suitable candidates may be placed on an eligibility list for future identical positions for a period of 12 months.
We are committed to creating a safe and inclusive workplace where diverse styles, backgrounds, experiences, and perspectives are valued, encouraged, and respected. People from diverse backgrounds are encouraged to apply!
If you need any adjustments to be made to the recruitment process or if you would like to discuss any accessibility requirements, please contact recruit@ncc.nsw.gov.au for a confidential discussion.
You must have the right to live and work in Australia to apply for this job.
Application Closing Date: Sunday 31 October 2021.
Contact: Patricia McCarthy - Urban Planning Section Manager – 0466 015 503.
At CN we understand the skills and attributes veterans can bring to our organisation and highly encourage veterans to apply for suitable roles.