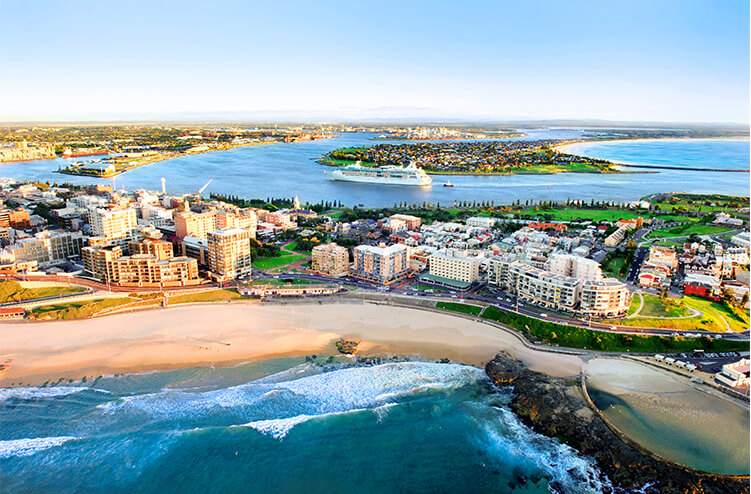 Tree Inspection Officer (Arborist)
Job No: CN2663
Location: Newcastle
Are you an experienced Arborist looking to advance your career?
Join an organisation with exciting development pathways, rich in opportunity.
Permanent full-time role – 38 hours per week.
Flexible work arrangements available, including flexitime and a 9-day fortnight.
City of Newcastle (CN) is seeking an experienced Tree Inspection Officer (Arborist) to maintain the ongoing viability of our urban forest, while managing associated risks in accordance with Australian Standards, industry best practice and internal policy.
In this role you'll Conduct Visual Tree Assessments (VTA) and Tree Hazard Assessments (THA) of trees on land vested under the control of CN and will provide a high level of technical Arboricultural assessment and advice to varying stakeholders for tree management associated with development, infrastructure projects and risk mitigation with the ability to delegate, supervise, coordinate and implement (project manage) complex tree management investigations and outcomes.
Other key responsibilities include, but are not limited to, providing quality customer service in a confidential and professional manner, liaising with various stakeholders in order to negotiate and mediate tree management issues, as well as conducting comprehensive investigations and preparing technical reports.
We value diversity of thought, and we focus on equity in the workplace. We are committed to creating an inclusive workplace culture where everyone feels respected, safe and valued so they can be themselves and fully contribute their opinions and perspectives to the success of the organisation.
The essentials you'll need:
Diploma in AQF V Horticulture (Arboriculture) or equivalent Degree
Strong experience in relation to Visual Tree Assessment, Tree Hazard Evaluation, associated methodology and reporting, with demonstrated knowledge of relevant Australian Standards, Workcover Codes of Practice and experience in their practical application in relation to the tree industry
Strongly developed investigation and interpersonal communication skills with a demonstrated ability to provide accurate and clear technical written reports and verbal advice to a wide range of customers / stakeholders with strong negotiation and mediation skills in an environment with a high level of customer complaint
White Card (General WH&S Induction Training for Construction Industry) and a demonstrated understanding of Workplace Health and Safety
A class C Driver's Licence and the ability and willingness to be rostered "On Call" for emergency call out work
Demonstrated ability to work unsupervised, set own priorities and tasks to meet service unit deadlines
Demonstrated experience in the use of general office computer software packages e.g. Microsoft Office suite and corporate systems
Demonstrated ability to work in a team-based environment that endeavours to focus on continuous improvement
Other valuable skills you may have:
Experience in the management and coordination of tree maintenance activities on public trees including the efficient operation of associated inventories or asset management systems
Demonstrated experience and ability to identify and implement process efficiencies, procedure development and review related to tree management
Demonstrated extensive experience investigating and obtaining detailed evidence to produce technical reports in order to achieve the objectives of the service element
Sound like the perfect job for you? Apply Now!
City of Newcastle proudly promotes the principles of Equal Employment Opportunity and fosters a culture of diversity to represent the community of our Local Government Area.
We are committed to creating a safe and inclusive workplace where diverse styles, backgrounds, experiences and perspectives are valued, encouraged and respected. People from diverse backgrounds are encouraged to apply!
If you need any adjustments to be made to the recruitment process or if you would like to discuss any accessibility requirements, please contact recruit@ncc.nsw.gov.au for a confidential discussion.
All candidates will be assessed against the selection criteria outlined in the position description. Suitable candidates may be placed on an eligibility list for future identical positions for a period of 12 months.
You must have the right to live and work in Australia to apply for this job.
To view the full position description please click here.
Application Closing Date: Sunday 24 October 2021.
Remuneration: $84,501.63 + 10% Superannuation per annum for a 38-hour week. A commuter-use vehicle is also in offer with this role.
Contact: Corey Andrews, City Greening Services Manager, 02 4974 6034
At CN we understand the skills and attributes veterans can bring to our organisation and highly encourage veterans to apply for suitable roles.