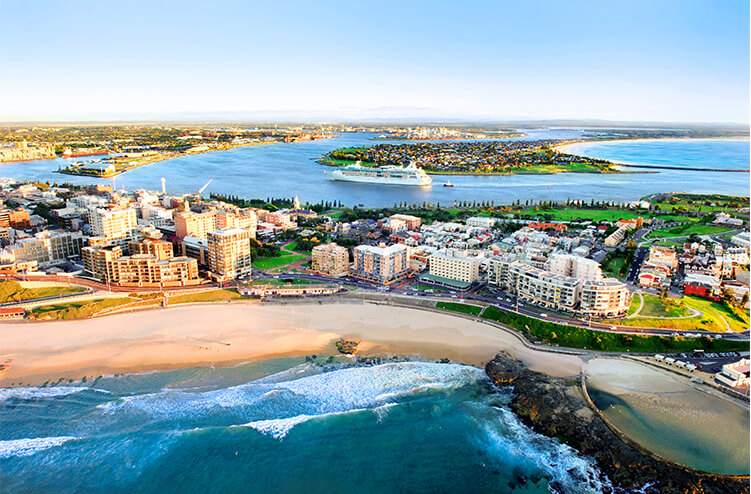 Senior Parking Officer
Job No: CN2680
Location: Newcastle
Permanent, full-time opportunity
35-hour week with an optional 9-day fortnight
Utilise your people leadership capability to coach and mentor a high performing team
In 2030, City of Newcastle (CN) will be a smart, liveable and sustainable global city with a focus on community at its centre. We have an opportunity for you to be a part of this evolution!
Newcastle is changing and our Transport & Compliance team are changing too. We are on a journey of growth and evolution, and we have an opportunity for you to be part of it. CN is looking for a Senior Parking Officer to join our Transport & Compliance team.
This permanent full-time position will see you lead the day-to-day operations of CN's Parking Enforcement team having carriage over the allocation of resources and deployment to areas that require an enforcement presence. As a key leader in our team, you will play a key role in promoting positive cultural change, in line with CN values, to foster and develop an effective and productive team culture.
One of the focus areas of this position will be to maintain staff rosters and assist and drive the Parking Enforcement team to be results driven and focus on providing a safe accessible city for all road users including pedestrians. You will also be responsible for coordinating Court matters ensuring that all documentation is completed accurately and in a timely manner.
A key part of this role is demonstrating effective leadership through the application of CN's vision, mission, values, goals, and principles and driving the team's performance and positive and inclusive culture to ensure services provided are meeting CN standards, expectations, and commitments.
As part of the requirements for this role and to ensure your ongoing development and success in this position, you will actively participate in mentoring, coaching, and training for your own continued self-development for continuous improvement and leadership optimisation. Part of your role will also be to actively seek out training initiatives for your own growth as well as maintaining a positive approach to constructive feedback.
Interested to know more?
To view the full position description please click here.
At CN our people are valued and have access to a range of benefits that help balance life at work and at home. These include flexible working arrangements, professional development opportunities and health and wellbeing programs.
CN proudly promotes the principles of Equal Employment Opportunity and fosters a culture of diversity to represent the community of our Local Government Area.
All candidates will be assessed against the selection criteria outlined in the position description. Suitable candidates may be placed on an eligibility list for future identical positions for a period of 12 months.
You must have the right to live and work in Australia to apply for this job.
Application Closing Date: Sunday 28 November 2021.
Remuneration: $84,501.63 + 10% Superannuation per annum for a 35-hour week.
Contact: Ryan Tranter- Acting Manager Transport & Compliance – 0249742817.
At CN we understand the skills and attributes veterans can bring to our organisation and highly encourage veterans to apply for suitable roles.