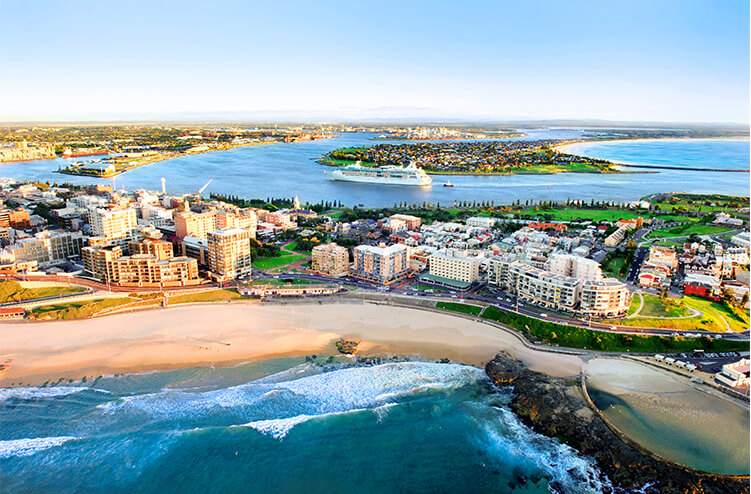 HC Truck Driver/Labourer
Job No: CN2688
Location: Newcastle
Do you hold a HC Driver's Licence?
Flexible work arrangements available, including a 9-day fortnight.
Permanent full-time role – 38 hours per week.
City of Newcastle (CN) is seeking an experienced HC Driver with civil labouring experience to support the Maintenance team in a permanent full-time role. Reporting to the Field Supervisor – Maintenance, you'll ensure the safe and efficient operation of allocated Motor Vehicles to transport CN employees, plant equipment and materials, conducting routine safety checks and arranging mechanical repairs as required.
When you're not driving, you'll work cooperatively in a team-based environment, performing labouring duties on civil infrastructure and other municipal works. You'll carry out tasks to a high standard and efficiently, while minimizing inconvenience to the public.
We value diversity of thought, and we focus on equity in the workplace. We are committed to creating an inclusive workplace culture where everyone feels respected, safe and valued so they can be themselves and fully contribute their opinions and perspectives to the success of the organisation.
The essentials you'll need:
HC Driver's Licence.
Basic civil works experience in road pavement, drainage, concrete and / or asphaltic concrete.
Ability to perform allocated duties with minimum supervision to achieved desired output.
Experience completing WHS documentation and routine safety checks on vehicles.
Ability to work in a team-based environment.
Ability to accept, interpret and action verbal and written instructions.
Literacy and numeracy skills adequate to meet the requirements of the position.
Safe Work Near Power Lines Ticket.
Traffic Controller and Implement Traffic Control Plans accreditation, or preparedness to attain at the employee's cost within the probationary period of employment.
General WH&S Induction training for the Construction Industry (White Card).
Sound like the perfect job for you? Apply Now!
Our people are valued and have access to a range of benefits that help balance life at work and at home. These include flexible working arrangements, professional development opportunities and health and wellbeing programs.
CN proudly promotes the principles of Equal Employment Opportunity and fosters a culture of diversity to represent the community of our Local Government Area.
We are committed to creating a safe and inclusive workplace where diverse styles, backgrounds, experiences and perspectives are valued, encouraged and respected. People from diverse backgrounds are encouraged to apply!
If you need any adjustments to be made to the recruitment process or if you would like to discuss any accessibility requirements, please contact recruit@ncc.nsw.gov.au for a confidential discussion.
All candidates will be assessed against the selection criteria outlined in the position description. Suitable candidates may be placed on an eligibility list for future identical positions for a period of 12 months. You must have the right to live and work in Australia to apply for this job.
You must have the right to live and work in Australia to apply for this job.
To view the full position description please click here.
Application Closing Date: Sunday 28 November 2021
Remuneration: $61,210.57 + 10% Superannuation per annum for a 38-hour week.
Contact: Trevor Cocksedge – 0439 402 025
At CN we understand the skills and attributes veterans can bring to our organisation and highly encourage veterans to apply for suitable roles.