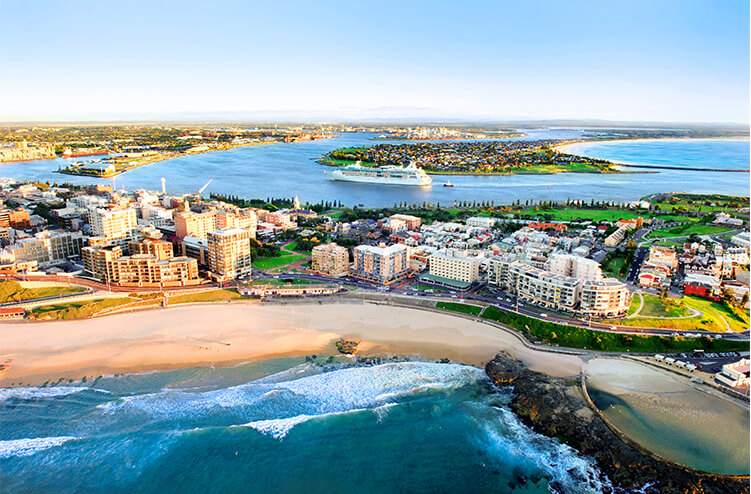 Waste and Landfill Operations Coordinator
Job No: CN2691
Location: Newcastle
Exciting leadership opportunity within CN's Waste Services
Permanent full-time role – 38 hours per week.
Be part of a team that supports better environmental outcomes for our community
City of Newcastle (CN) has an opportunity for an experienced Waste and Landfill Operations Coordinator to join our team at Summerhill Waste Management Facility. This position provides support and assistance to the Site Operations Manager, and supervises operations to ensure the safe, effective and efficient operation across the site.
With 15 direct reports, you will provide leadership, planning and organisation to deliver key strategic, environmental, legislative, WHS, Council and operational targets. Co-ordinating operational resources, including employee and contract labour, plant and equipment will be normal for you, as will be allocating and utilising land and void spaces in order to achieve optimal waste management and bulk resource recovery.
We value diversity of thought, and we focus on equity in the workplace. We are committed to creating an inclusive workplace culture where everyone feels respected, safe and valued so they can be themselves and fully contribute their opinions and perspectives to the success of the organisation.
The essentials you'll need:
Demonstrated previous experience in the coordination and supervision of labour, plant and materials to achieve optimum outcomes in a waste management, landfill or similar environment.
Proven ability to interpret and apply standards, related documents and civil engineering plans including but not limited to landfill design profiles, excavations and fill plans.
Commitment to working staggered, non-standard work shifts over 7 days a week
Demonstrated high level knowledge and the delivery of principles and practices related to Workplace Health & Safety and Waste Management and/or Mining legislation.
Demonstrated ability to resolve conflicting work place activities and/or points of view and manage variable workloads that often have peak demands.
Well-developed verbal and written communication skills
Class C Drivers Licence
NSW Construction Industry Induction (White Card)
Sound computer skills including data entry and retrieval in Microsoft format
Sound like the perfect job for you? Apply Now!
Our people are valued and have access to a range of benefits that help balance life at work and at home. These include flexible working arrangements, professional development opportunities and health and wellbeing programs.
CN proudly promotes the principles of Equal Employment Opportunity and fosters a culture of diversity to represent the community of our Local Government Area.
We are committed to creating a safe and inclusive workplace where diverse styles, backgrounds, experiences and perspectives are valued, encouraged and respected. People from diverse backgrounds are encouraged to apply! If you need any adjustments to be made to the recruitment process or if you would like to discuss any accessibility requirements, please contact recruit@ncc.nsw.gov.au for a confidential discussion.
All candidates will be assessed against the selection criteria outlined in the position description. Suitable candidates may be placed on an eligibility list for future identical positions for a period of 12 months.
You must have the right to live and work in Australia to apply for this job.
To view the full position description please click here.
Application Closing Date: Wednesday 1 December 2021
Remuneration: $89,738.76 + 10% Superannuation per annum for a 38 hour week.
Contact: Brad Wood – Site Operations Manager – 02 4974 6616
At CN we understand the skills and attributes veterans can bring to our organisation and highly encourage veterans to apply for suitable roles.