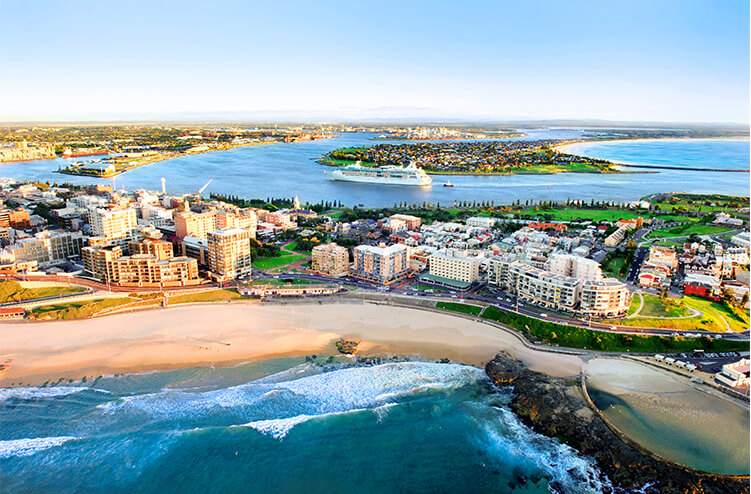 Finance Officer
Job No: CN2692
Location: Newcastle
Exciting opportunity within CN's Waste Services
Permanent full-time role – 35 hours per week
Flexible working arrangements available
City of Newcastle (CN) has an opportunity for an experienced Finance Officer to join our team at Summerhill Waste Management Facility. As the successful candidate you will oversee financial data by maintaining high quality and accurate accounts and providing financial and business services to create and maintain revenue for Waste Services whilst maintaining confidentiality.
Working as part of a team, the Finance Officer – Waste and Commercial Collections contributes to the efficient day-to-day running of the commercial and domestic accounts, produces financial reports, reconciliations, debt management and provides a high level of customer service whilst delivering the requirements of the unit in a professional manner.
We value diversity of thought, and we focus on equity in the workplace. We are committed to creating an inclusive workplace culture where everyone feels respected, safe and valued so they can be themselves and fully contribute their opinions and perspectives to the success of the organisation.
The essentials you'll need:
Class C driver's licence
Tertiary level qualifications in finance, accounting or bookkeeping or equivalent experience
Experience working with computerised accounts system
Demonstrated research and account management skills, systems management, problem solving skills coupled with a strong ability to negotiate and liaise with various internal and external stakeholders
Demonstrated ability to maintain complex spreadsheets and reports coupled with a high attention to detail to ensure accuracy and compliance as well as well‐developed time management and organisational skills
Demonstrated understanding, knowledge and experience to reference, interpret and administer policies and procedures with a focus on financial regulations, rating structures and invoicing
Ability to exercise initiative and judgement and to maintain confidentiality
Strong organisational skills with the ability to interpret available information and determine solutions when faced with conflicting and varied demands efficiently and accurately
Ability to work as a team responsible for the finance and business support functions with a high customer service focus and an ability to think on your feet, work under pressure and always maintain a professional demeanour
Demonstrated skills and knowledge of Accounting Systems, Microsoft Word, Outlook, financial, weighbridge and electronic document management systems
Sound like the perfect job for you? Apply Now!
Our people are valued and have access to a range of benefits that help balance life at work and at home. These include flexible working arrangements, professional development opportunities and health and wellbeing programs.
CN proudly promotes the principles of Equal Employment Opportunity and fosters a culture of diversity to represent the community of our Local Government Area.
We are committed to creating a safe and inclusive workplace where diverse styles, backgrounds, experiences and perspectives are valued, encouraged and respected. People from diverse backgrounds are encouraged to apply! If you need any adjustments to be made to the recruitment process or if you would like to discuss any accessibility requirements, please contact recruit@ncc.nsw.gov.au for a confidential discussion.
All candidates will be assessed against the selection criteria outlined in the position description. Suitable candidates may be placed on an eligibility list for future identical positions for a period of 12 months.
You must have the right to live and work in Australia to apply for this job.
To view the full position description please click here.
Application Closing Date: Sunday 05 December 2021
Remuneration: $75,871.58 + 10% Superannuation per annum for a 35-hour week.
Contact: David Thomas – Waste and Commercial Collection Manager – 02 4974 6046
At CN we understand the skills and attributes veterans can bring to our organisation and highly encourage veterans to apply for suitable roles.