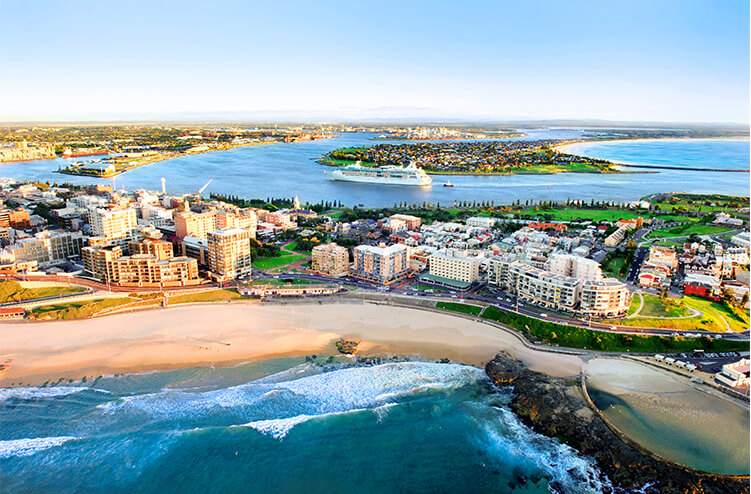 Business and Customer Support Officers - Part Time
Job No: CN2710
Location: Newcastle
Play a critical role in business transformation, delivering exceptional customer service.
2 x Permanent Part-Time opportunities – 14 hours per week & 21 hours per week.
City of Newcastle (CN) is seeking two customer-focused and solutions-driven Business and Customer Support Officers to support Waste Services in a part-time capacity as the team continues their business transformation journey, taking a systemic approach to deliver better customer and business outcomes.
As a Business and Customer Support Officer, you'll join a high-performance team, focused on delivering exceptional customer service by connecting customer requests to seamless operational delivery. Projecting a positive image of CN, you'll be the first point of contact for customer enquiries, transactions and requests via telephone, email / digital, and face-to-face, referring enquiries through to specialist staff as necessary.
Other key responsibilities include assisting members of the public with site visits to Summerhill Waste Management Centre, performing cashier/weighbridge functions, and assisting with corporate information software applications (such as ECM, CRM, OneCouncil & Weighbridge).
We value diversity of thought, and we focus on equity in the workplace. We are committed to creating an inclusive workplace culture where everyone feels respected, safe and valued so they can be themselves and fully contribute their opinions and perspectives to the success of the organisation.
The essentials you'll need:
Certificate III or above business or customer related qualification and / or equivalent experience in a customer service role.
A strong ability to multi-task in a call centre quasi-operational administrative environment.
Moderate ability to solve problems or look for alternatives that satisfy a range of legislative and CN policies and procedures.
Sound negotiation and conflict resolution skills, with the aim of a successful outcome in a challenging environment.
In a fast-paced environment, high level organisational and communication skills and the ability to work under pressure and to prioritise multiple tasks with competing deadlines, always maintaining a professional demeanour.
Strong computer literacy through accurate data entry, recording of information and searches in corporate software applications as well as skills in MS Office and electronic document management systems.
Ability to work as part of a team responsible for Administration, Accounts and Weighbridge functions, including processing incoming and outgoing vehicles to site.
High customer service focus and commitment to continuous improvement, with a demonstrated ability to communicate effectively with customers and residents.
Ability to work a rotating roster to facilitate 364 day operations, including scheduled and un-scheduled overtime, (including weekends) and public holidays as required and when available.
Ability and willingness to work staggered, non-standard start and finish times between 7:00am – 5:30pm.
Demonstrated ability to work independently and cooperatively in a team environment.
Sound like the perfect job for you? Apply Now!
Our people are valued and have access to a range of benefits that help balance life at work and at home. These include flexible working arrangements, professional development opportunities and health and wellbeing programs.
CN proudly promotes the principles of Equal Employment Opportunity and fosters a culture of diversity to represent the community of our Local Government Area.
We are committed to creating a safe and inclusive workplace where diverse styles, backgrounds, experiences and perspectives are valued, encouraged and respected. People from diverse backgrounds are encouraged to apply!
If you need any adjustments to be made to the recruitment process or if you would like to discuss any accessibility requirements, please contact recruit@ncc.nsw.gov.au for a confidential discussion.
All candidates will be assessed against the selection criteria outlined in the position description. Suitable candidates may be placed on an eligibility list for future identical positions for a period of 12 months. You must have the right to live and work in Australia to apply for this job.
You must have the right to live and work in Australia to apply for this job.
To view the full position description please click here.
Application Closing Date: Thursday 22 January 2022
Remuneration:
$26,883.82 + 10% Superannuation per annum for a 14 hour week.
$40,325.74 + 10% Superannuation per annum for a 21 hour week.
Contact: Chris Hart – Business and Customer Support Officer Team Leader – 02 4974 6154
At CN we understand the skills and attributes veterans can bring to our organisation and highly encourage veterans to apply for suitable roles.