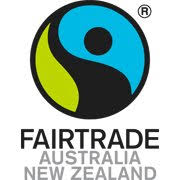 Campaign and Project Coordinator
Job No: 99187
Location: Melbourne, VIC
Do you have a passion for social justice and empowering farmers and workers around the world?
Exciting opportunity project managing end-to-end marketing campaigns within a dynamic development organisation
Attractive remuneration circa $60,000-$65,000 + super and salary packaging
Docklands location - close to public transport and great cafe culture
What is Fairtrade?
It's okay, we get this question a lot.
Put simply, Fairtrade is about stable prices, decent working conditions and the empowerment of farmers and workers around the world.
Fairtrade Australia and New Zealand (ANZ) is a dynamic and ambitious development organisation committed to tackling poverty and injustice through trade. Fairtrade is best known as the independent, not-for-profit body behind the Fairtrade Mark, a means for assuring consumers that their purchase helps disadvantaged farmers and workers in developing countries secure a better deal. The Fairtrade Mark is the best known and most trusted ethical label amongst consumers worldwide.
The global Fairtrade network is 50% owned by producers representing farmers' and workers' organisations and there are more than 2,500 products worldwide bearing the Fairtrade Mark, including coffee, chocolate, cotton and gold.
For more information visit their website.
About the Opportunity
Fairtrade ANZ has an ambitious new five-year strategy to transform a critical mass of the population to rethink the products they buy and consume and to proactively support and advocate for the producers behind these products. The strategy places an emphasis on significantly increasing consumer demand by promoting awareness, engagement, sales and advocacy of Fairtrade brand, products and ideology.
As a result of this, Fairtrade ANZ now has an exciting opportunity for a passionate and driven Campaign and Project Coordinator to join their team, based at Docklands, Melbourne, on a full-time basis. This position reports to the Marketing & Community Engagement Manager and works closely with other members of the team across the Australian and New Zealand offices. It also has key working relationships with the Business Development team and their primary stakeholders, including Fairtrade licensees and retailers.
Your primary responsibility in this role will be the development and execution of dynamic, highly impactful marketing campaigns and projects to promote awareness, engagement, sales and advocacy of the Fairtrade brand, products and ideology.
Your day-to-day duties will include but not be limited to:
Project managing end-to-end marketing and awareness raising campaigns from planning to execution including existing international campaigns such as Fairtrade Fortnight and World Fairtrade Challenge;
Delivering the Fairtrade ANZ Annual Report, as well as contributing to the creative planning and implementation of new campaigns developed specifically to galvanise local communities;
Stakeholder management including external creative agency, media buyers, retailers and Fairtrade licensees;
Working with relevant team members to ensure consistency in campaign storytelling and content execution across all of Fairtrade's communication channels including website, social media, eDMs and Google advertising; and
Monitoring, evaluating and reporting on success of activities and return on investment, explaining variances and making recommendations for future campaigns.
To view the full position description, please click here.
Do you have what it takes to join the Fairtrade team?
To be considered for this position, you must have demonstrated project management experience working in a fast-paced environment, managing projects and/or professional marketing campaigns from inception to completion. You will have worked with external design, web and/or communication agencies to develop campaigns and manage production of creative materials, and will also have some exposure to community engagement activities, including how to present strategic campaigns in a community setting.
Tertiary qualifications in marketing, project management or similar, as well as a background in fundraising will be highly regarded, but is not mandatory.
Working with a variety of internal and external stakeholders, articulate and confident communication skills are a must. You will be incredibly organised in order to juggle multiple projects at any given time, and be willing to push boundaries and drive significant change via the creation and management of inspirational campaign work.
Critical to your success in this role will be a genuine interest in social justice and a passion for engaging with and educating the community on social justice causes.
What we can offer you
This is the perfect opportunity for someone with project management expertise to deliver exceptional campaign and project work that really shifts the dial for Fairtrade and helps maximise its brand awareness and ongoing growth.
An attractive remuneration package circa $60,000-$65,000 plus super is on offer, negotiable with skills and experience. You will be given salary packaging options to increase your take-home pay, and based in the vibrant Docklands precinct, you will have easy access to public transport, cafes, restaurants, and of course, coffee!
At Fairtrade you will be joining a small, yet passionate team of individuals who are empowered to drive real, global, social change. This opportunity won't last long so don't wait - apply now!