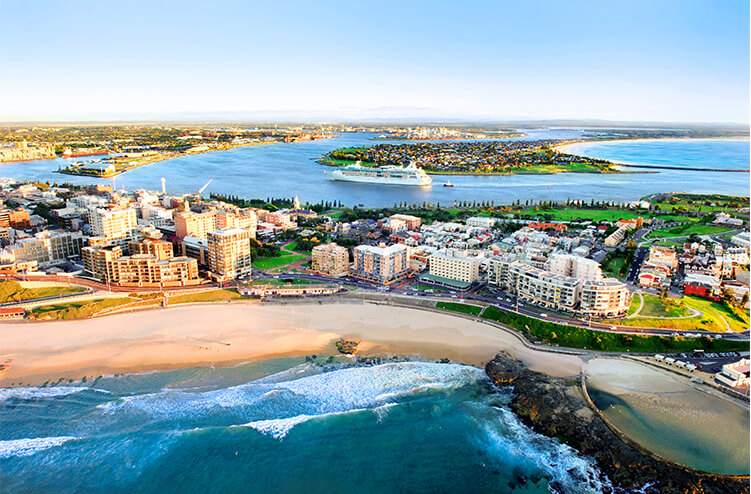 Customer Service and Resource Recovery Team Leader
Job No: CN1973
Location: Newcastle, NSW
Do you enjoy ensuring that resources are recovered to reduce waste to landfill?
Do you enjoy communicating to customers and staff on how to reduce waste and create sustainable practices?
Do you like leading and mentoring teams across the safe operation of plant and machinery in a state-of-the-art resource recovery and landfill site?
Permanent Full Time – 38 hours per week
2 x Customer Service and Resource Recovery Operators now available!
City of Newcastle (CN) has an opportunity for an experienced Customer Service and Resource Recovery Team Leader to join our Waste Services Team at our state-of-the-art Summerhill Waste Management Resource Recovery Centre.
As the leader of a dynamic team responsible for high standards of Customer Service and Resource Recovery, the Team Leader is required to set the standards for Customer Service and cleanliness at the Resource Recovery Centre, whilst maximising the recovery of target resources and reducing waste to landfill.
As an important public face for CN, this role interacts closely with our customers and is an enthusiastic advocate of recovery, recycling and improving our environment. One of the functions of the role is to communicate with, educate and assist our staff and customers to reduce waste to landfill and promote more sustainable practices.
As a leading position in the recovery and recycling space, the role is required to supervise the day-to-day activities and team, to extract recoverable materials from the waste stream to avoid landfill and therefore reduce the cost to both Council, our Customers and the environment.
To be successful in this job you will have:
Essential
Demonstrated previous experience in the supervision of labour, contractors, plant and materials to achieve optimum outcomes in a waste management, resource recovery or similar environment.
Commitment to working staggered, non-standard work shifts over 7 days a week.
Awareness and demonstrated commitment to WHS and Environmental principles and practices.
Demonstrated knowledge, and the delivery of principles and practices related to Workplace Health & Safety and Waste Management legislation.
Experience in rostering and working in an environment where flexibility and responsiveness to change is a requirement.
Demonstrated ability to resolve conflicting workplace activities and/or points of view, and manage variable workloads that often have peak demands.
Well-developed verbal and written communication skills.
Sound computer skills including data entry and retrieval in Microsoft format.
Desirable
HR Class Drivers Licence.
Working knowledge and experience in landfill operations.
Current and in date Resource & Infrastructure Industry competencies for Excavator, Front End Loader, Bulldozer and Dump Truck issued by an RTO (Registered Training Organisation) as per below:
RIIMPO323A or D - Conduct Civil construction dozer operations
RIIMPO318D – Conduct Civil Skid Steer Loader Operations
RIIMPO321B or D - Conduct Civil construction wheeled front end loader operations
RIIMPO320B or D - Conduct Civil construction excavator operations
RIIMRIIMPO337D - Conduct Articulated Haul Truck Operations
Current Senior First Aid Certificate.
Experience in managing culture and behaviour change within challenging environments.
Sound like the perfect job for you? Apply Now
Newcastle City Council proudly promotes the principles of Equal Employment Opportunities and fosters a culture of diversity to represent the community of our Local Government Area.
All candidates will be assessed against the selection criteria outlined in the position description. Suitable candidates may be placed on an eligibility list for future identical positions for a period of 12 months.
You must have the right to live and work in Australia to apply for this job.
To view the full position description please click here
Application Closing Date: Sunday, 2nd June, 2019
Remuneration: $65,760 + 9.5% Superannuation per annum for a 38 hour week.
For more information, please contact: Brad Wood – Interim Manager, Waste Services - 4974 6616