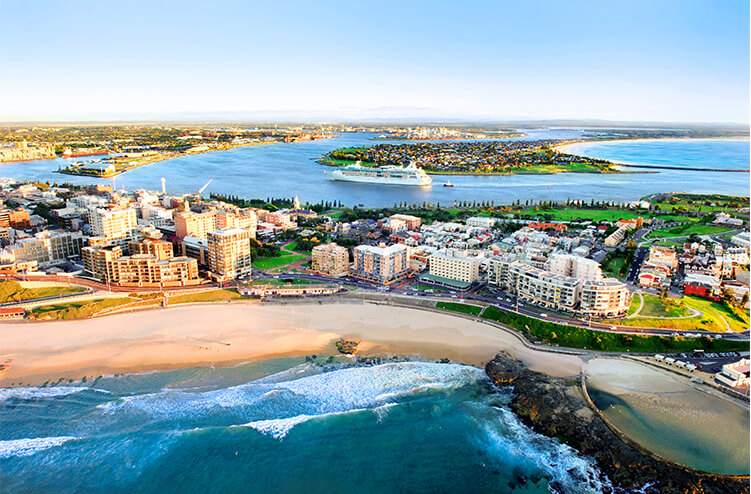 Library Administration Support Officer
Job No: CN1977
Location: Newcastle, NSW
Are you an administrative professional who is passionate about providing high level support to the manager and library services team?
Are you a team-focussed individual who excels in delivering high quality customer services to the community and to internal stakeholders
Are you a systems-orientated person who likes to create order and efficiencies in the workplace by following process and procedures?
Do you feel that the words accuracy, focus and attention-to-detail feature in your work methods?
Permanent full-time 35 hours per week
City of Newcastle (CN) has an opportunity for an experienced Library Administration Support Officer to join our team!
Providing managerial and senior leadership team administrative support will be just one of the many varied and interesting functions that this position will facilitate. The position performs a key supporting role in the development and coordination of administrative procedures and protocols for Libraries across the whole of CN's local government area, and will contribute to the development of Library at an operational and strategic level.
As a great communicator, the position will actively coordinate bookings for training, seminars and conferences, as well as provide a pivotal point of contact for internal and external customer contact, and a source of knowledge for the operations of the Library function.
Administrative duties such as drafting correspondence, reports, minutes of meetings and generating presentations will also feature in this role, as will purchasing, accounts payable and receivable, collating timesheets, rostering, maintaining a key register, collating statistical data and preparing financial reporting. This is an interesting, diversified and rewarding administrative role!
To be successful in this job you will have:
Essential
Office Administration Qualifications in office procedures or relevant, equivalent experience.
Demonstrated ability and experience in the provision of high quality administrative and office management skills in a dynamic and diverse work environment
Superior customer service and communication skills.
Significant experience in purchasing, accounts payable and accounts receivable.
Highly developed interpersonal, negotiation and problem-solving skills.
Highly developed written and oral communication skills.
Excellent time- management skills, demonstrated ability to prioritise tasks and meet deadlines under stress.
Very high level of demonstrated computer skills and corporate systems (MS Office Suite, ECM, OneCouncil).
Experience in preparing and monitoring budget reports.
Desirable
Capacity to work with minimum supervision and demonstrate initiative.
Highly developed experience and knowledge of local government (or similar) legislation, policies, procedures, operations and systems
Sound like the perfect job for you? Apply Now!
All candidates will be assessed against the selection criteria outlined in the position description. Suitable candidates may be placed on an eligibility list for future identical positions for a period of 12 months.
To view the full position description please click here
Application Closing Date: Thursday 6th June, 2019
You must have the right to live and work in Australia to apply for this job.
Newcastle City Council proudly promotes the principles of Equal Employment Opportunities and fosters a culture of diversity to represent the community of our Local Government Area.
Remuneration: $68,489 + 9.5% Superannuation per annum for a 35 hour week
For further details please contact: Suzie Gately, Manager, Libraries and Learning, 4974 5301