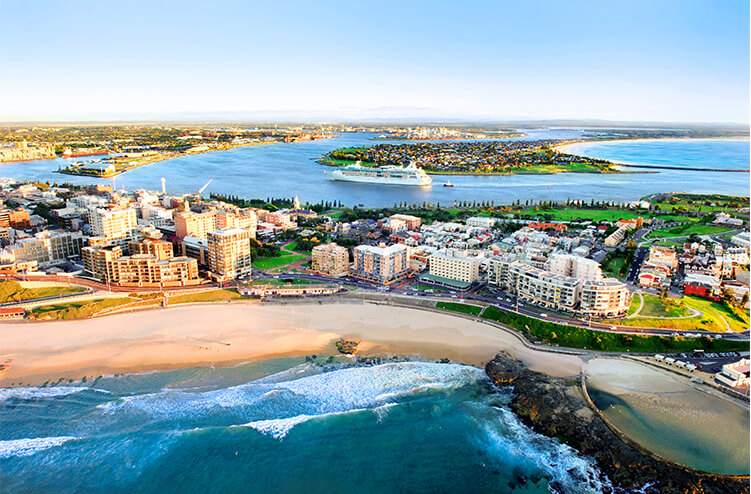 Business Improvement Analyst
Job No: CN2024
Location: Newcastle, NSW
Full Time - 35 hours per week
Fixed Term – 6 months
Exciting opportunity to be part of an amazing team
City of Newcastle (CN) has an exciting opportunity for a Business Improvement Analyst within our Corporate and Community Planning team. You will oversee significant change management and business improvement projects from inception to completion with appropriate consideration of financial, strategic and cross-organisation impacts achieved through leadership, organisational knowledge, innovative solutions and stakeholder engagement.
This position will assist the Corporate Strategist in the delivery of the IP&R Framework and Camms Engage Project and will work in collaboration with a supportive and professional team of Directors, Service Unit Managers and other key stakeholders to gather data, review documentation, understand issues and the impact of proposed changes.
Assisting in the provision of accurate, timely and meaningful service performance reporting and dashboards, including performance measures and indicators, this position will enable CN to measure its success in improving and implementing processes to achieve sustainable excellence.
Exercising the appropriate level of diplomacy is essential to this role and ensuring confidentiality is maintained with respect to all confidential and sensitive matters.
To be successful in this job you will have:
Essential
Tertiary qualifications and/or significant experience in Business Management, Accounting or another appropriate discipline.
Demonstrated experience in developing and implementing business and organisational improvement programs.
Demonstrated project management experience with the ability to coordinate and manage multiple projects and resources effectively to achieve goals to meet planned targets, deadlines and commitments.
Strong analytical, problem solving and business advisory experience within a medium to large organisation.
Demonstrated commitment to a high level of customer service and relationship management.
Interpersonal skills that facilitate cultural change and a commitment to establishing organisational behavior's that drive business improvement.
Effective team player with a capacity to be flexible, motivated and participate in an inclusive team.
Desirable
Experience in developing and implementing improvement systems, preferably in a local government environment.
Sound like the perfect job for you? Apply Now!
CN proudly promotes the principles of Equal Employment Opportunity and fosters a culture of diversity to represent the community of our Local Government Area.
All candidates will be assessed against the selection criteria outlined in the position description. Suitable candidates may be placed on an eligibility list for future identical positions for a period of 12 months.
You must have the right to live and work in Australia to apply for this job.
To view the full position description please click here.
Application Closing Date: Sunday, 18th August 2019
Remuneration: $92,321+ 9.5% Superannuation per annum for a 35-hour week.
For further information contact: Kelly Arnott - Corporate Strategist - 4974 2825