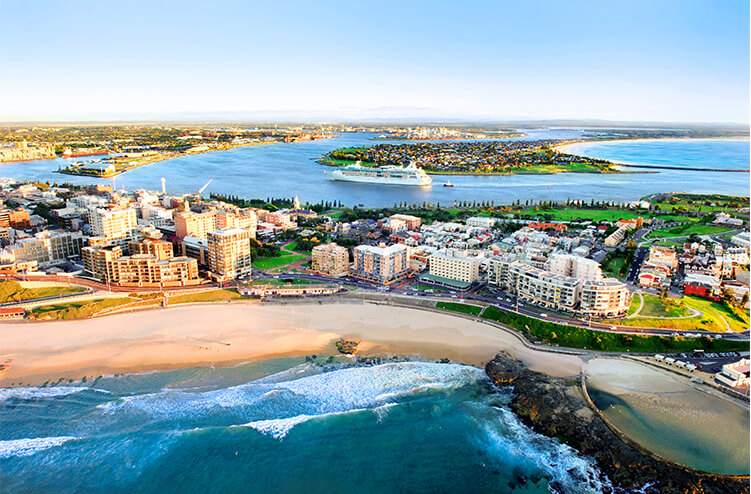 Tree Inspection Officer (Arborist)
Job No: CN2059
Location: Newcastle, NSW
Do you have your Cert III in Arboriculture?
Looking to work for an organisation that will support your growth to achieve a Diploma?
Permanent full-time role – 38 hours per week
At City of Newcastle (CN) your career goes beyond business as usual. You'll find exciting development pathways rich in opportunity. We are looking for an Arboricultural professional who has their Cert III in Arboriculture (or equivalent) and is looking to grow their career and complete a Diploma in Arboriculture. CN will provide support towards achieving your Diploma through our Employee Education Assistance Scheme. This is an opportunity you don't want to miss!
If you already hold a Diploma in Aboriculture and want to continue developing your career, then we want to hear from you too!
As the Tree Inspection Officer, you will manage and prioritise tree inspection requests, collate data from tree assessments of public trees and ensure that the data is accurately entered into Council's asset management system in accordance with policy and legislation and KPI requirements.
You will conduct Visual Tree Assessments and Tree Hazard Assessments of public trees. All assessments will be conducted in accordance with VTA and THA methodologies, the Urban Forest Technical Manual, City Wide Maintenance Policy and relevant planning and legislative requirements. All works you carry out will be in line with industry best practice and relevant Standards.
You will liaise with both management and member of the community to provide quality customer service by responding to phone enquiries, service requests, communication and correspondence in a confidential and professional manner.
You will be responsible for undertaking comprehensive ad hoc investigations and technical report preparation for public liability claims. You may also be required to make court appearances if requested.
CN has a strong commitment to safety and as such all work you carry out will be to a high level of WHS to ensure the safety of yourself, other team members and our community.
To join our City Greening team as our next Tree Inspection Officer, you will have:
Diploma in Arboriculture or possess Certificate III in Arboriculture (or equivalent) and current enrollment in Diploma of Arboriculture (or higher)
Experience in Visual Tree Assessment, Tree Hazard Evaluation, associated methodology and reporting, with demonstrated knowledge of relevant Australian Standards, industry best practice and experience in their practical application in relation to the tree industry.
Strong communication and computer skills
White card and driver licence
Ability to be rostered 'on call' for emergency call out work
Ability to work unsupervised
Sound like the perfect job for you? Apply Now!
City of Newcastle proudly promotes the principles of Equal Employment Opportunity and fosters a culture of diversity to represent the community of our Local Government Area.
All candidates will be assessed against the selection criteria outlined in the position description. Suitable candidates may be placed on an eligibility list for future identical positions for a period of 12 months.
You must have the right to live and work in Australia to apply for this job.
To view the full position description please click here.
For further information, please contact Corey Andrews – City Greening Services Manager – 02 4974 6034.
Application Closing Date: Sunday 15 September 2019.
Remuneration range: $68,887.55 – $79,880.25+ 9.5% Superannuation per annum for a 38-hour week.