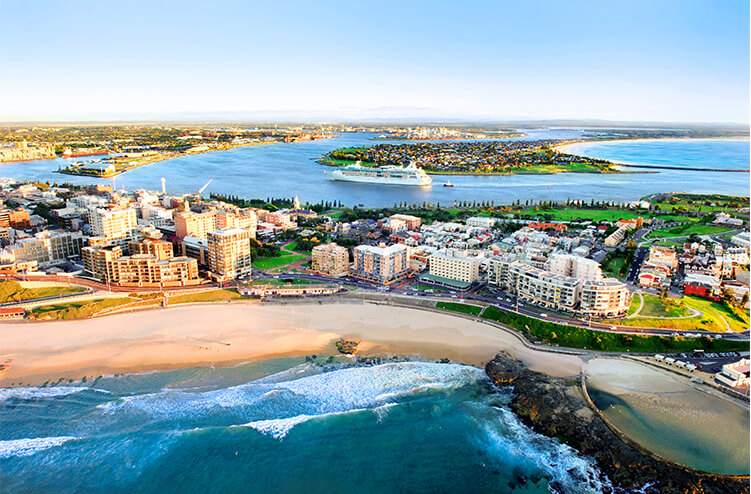 Field Worker – Parks
Job No: CN2467
Location: Newcastle
Support the Parks Services team using a range of horticultural skills and practices.
4 x permanent, full-time role – 38 hours per week.
Flexible work arrangements available.
Thriving and rapidly transforming, Newcastle is New South Wales' second largest city and is located 160km north of Sydney. It offers the perfect lifestyle and career environment.
City of Newcastle (CN) is looking for self-motivated and passionate Field Workers to assist in the maintenance and improvement of our parks, sports facilities, and bushland reserves throughout the local government area.
Supporting the Parks Services team through a range of horticultural skills and practices you'll complete all allocated works in a timely manner within set service standards, minimizing inconvenience to public amenity. You'll safely operate equipment/ machinery specific to the horticultural/turf industry, tree maintenance and landscaping; and will identify and analyse occupational risks and report on potential hazards.
Drawing on your proven experience in a similar role, you'll work well both independently and as part of a team and will be committed to the continual improvement of your skills and knowledge.
At CN our people are valued and have access to a range of benefits that help balance life at work and at home. These include flexible working arrangements, professional development opportunities and health and wellbeing programs.
The essentials you'll need:
High level of knowledge and experience regarding horticultural and turf maintenance practices.
Ability to perform allocated duties with minimum supervision.
Working knowledge of relevant WHS requirements.
Current C Class (manual) Driver's Licence.
General WHS Induction Training for Construction Industry (White Card).
Ability to work in a team-based environment and the promotion of teamwork.
Proven ability to perform tasks in different work environments under the supervision of trained supervisors.
Moderate experience in the safe operation of horticultural and turf maintenance machinery / equipment / tools.
Other valuable skills you may have:
Tertiary qualifications in horticulture, greenkeeping.
Ability to administer minor machinery maintenance.
Demonstrated ability to communicate effectively with the general public and user groups.
Experience in small scale landscape construction works.
LR Class (Manual) Driver's Licence.
Traffic control certification. Sound like the perfect job for you? Apply Now!
City of Newcastle proudly promotes the principles of Equal Employment Opportunity and fosters a culture of diversity to represent the community of our Local Government Area.
All candidates will be assessed against the selection criteria outlined in the position description. Suitable candidates may be placed on an eligibility list for future identical positions for a period of 12 months.
You must have the right to live and work in Australia to apply for this job.
To view the full position description please click here.
Application Closing Date: Tuesday, 20 April 2021.
Remuneration: $56,196 + 9.5% Superannuation per annum for a 38-hour week.
Contact: Paul Russell, Park Team Coordinator, 0409900479 or Michelle Townsend, Park Team Coordinator, 0478475673.
At CN we understand the skills and attributes veterans can bring to our organisation and highly encourage veterans to apply for suitable roles.