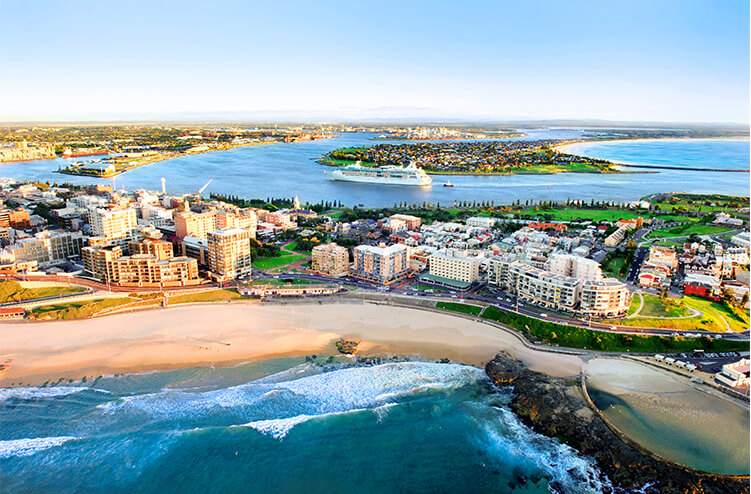 Eductor Offsider
Job No: CN2506
Location: Newcastle
Work as part of a team to maintain CN's stormwater assets and wastewater systems.
Permanent full-time role – 38 hours per week.
Flexible work arrangements available, including a 9-day fortnight.
Thriving and rapidly transforming, Newcastle is New South Wales' second largest city and is located 160km north of Sydney. It offers the perfect lifestyle and career environment.
City of Newcastle (CN) is seeking a dedicated Eductor Offsider to join our Property & Facilities team whose aim is to provide facilities to our residents and visitors that are safe, fit for purpose, and customer focused.
As the successful candidate you'll work in a team-based environment to deliver municipal works within the Newcastle local government area, including drainage works, vegetation control and road pavement construction/ maintenance. You'll primarily operate machinery on the Eductor truck, including high water pressure jetters and high velocity vacuum suction pumps to carry out non-destructive digging and to clean sumps, stormwater systems, wash bays, oil separators and leachate tanks, as per both assigned schedules.
At CN our people are valued and have access to a range of benefits that help balance life at work and at home. These include flexible working arrangements, professional development opportunities and health and wellbeing programs.
The essentials you'll need:
Experience working in civil infrastructure, operating high water pressure jetters and high velocity vacuum suction pumps
Numeracy and literacy skills adequate to meet the requirements of the role
Intermediate computer skills including experience using Microsoft Office and corporate systems
Safe Work Near Powerlines Ticket (or willingness to obtain)
Traffic Control Accreditation (or willingness to obtain)
Confined Space Ticket (or willingness to obtain)
Class C Manual Driver's Licence and General Construction Induction Card (White Card)
Other valuable skills you may have:
HR Drivers Licence
Ability to read and interpret engineering plans, standards and related documentation
Experience operating street sweepers / road brooms
Sound like the perfect job for you? Apply Now!
City of Newcastle proudly promotes the principles of Equal Employment Opportunity and fosters a culture of diversity to represent the community of our Local Government Area.
All candidates will be assessed against the selection criteria outlined in the position description. Suitable candidates may be placed on an eligibility list for future identical positions for a period of 12 months.
You must have the right to live and work in Australia to apply for this job.
To view the full position description please click here.
Application Closing Date: Wednesday, 19 May 2021.
Remuneration: $60,010.37 + 9.5% Superannuation per annum for a 38-hour week.
Contact: Luke Parker – Works Coordinator, City Presentation – 02 4974 6107.
At CN we understand the skills and attributes veterans can bring to our organisation and highly encourage veterans to apply for suitable roles.