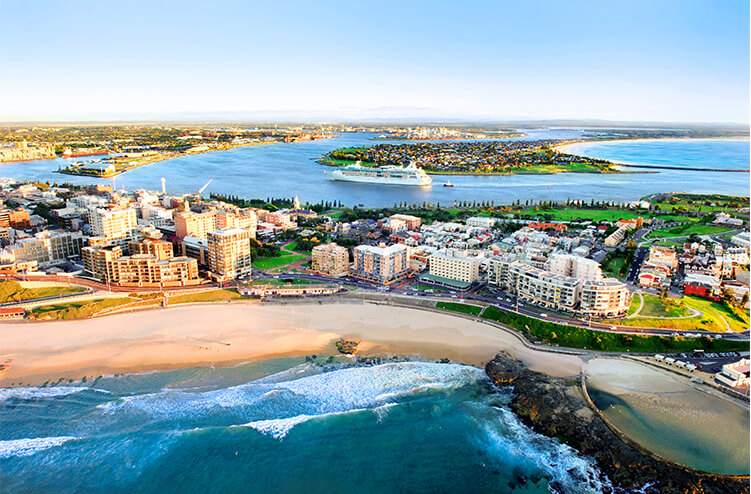 Undergraduate Development Officer (Building)
Job No: CN2625
Location: Newcastle
2 year fixed-term contract
Join our Regulatory, Planning and Assessment team and kick start your career
Flexible work arrangements, including a 9-day fortnight
Opportunities like this are rare! Due to the ongoing growth and promotion of our team, City of Newcastle (CN) has a great career opportunity for an Undergraduate Development Officer.
As an Undergraduate Development Officer (Building), you will be engaged in a 2-year fixed-term contract and gain exceptional experience working within our Regulatory, Planning and Assessment (RPA) team. Rotations to other areas of Council may be possible based on the operational needs of the business.
You will be remunerated for full-time hours (35-hours per week), which includes paid leave of up to 7 hours per week (during the academic period) to complete your part-time studies. Additionally, CN will pay for mandatory study costs such as course fees, student administration fees and textbooks (to a capped amount) throughout the course of study.
What's the focus of this position?
The focus for your role is to support the RPA in assessing and determining development applications, applications for part 4 and 6 certificates and providing professional and technical advice to the community, external and internal customers, and management with respect to ensuring that new developments in CN are consistent with statutory requirements, development policies, applicable relevant codes, and environmental legislation.
The essentials you'll need
Currently undertaking a bachelor's degree in Building Surveying, Construction Management or specified under the Building and Development Certifiers Act and Regulation that will enable future NSW Fair Trading Registration as a Building Surveyor.
Successful completion of a minimum of two years full time study, or equivalent, in the targeted degree.
Satisfactory academic achievement in current Undergraduate studies.
Demonstrated high level of written, verbal, and interpersonal communication skills.
Excellent organisational skills with the ability to apply a high level of knowledge and skills to achieve results in line with department goals.
Demonstrated computer literacy, including Microsoft Office (Word and Excel) and GIS programs.
Demonstrated ability to be an effective team member of multi-disciplinary development project teams.
Ability to think analytically to solve complex problems and convert theoretical knowledge into practical solutions.
Willingness to work at any location within CN Local Government area, both office and field based, subject to organisational requirements.
Interested to know more?
Our people are valued and have access to a range of benefits that help balance life at work and at home. These include flexible working arrangements, professional development opportunities and health and wellbeing programs.
CN proudly promotes the principles of Equal Employment Opportunity and fosters a culture of diversity to represent the community of our Local Government Area. All candidates will be assessed against the selection criteria outlined in the position description. Suitable candidates may be placed on an eligibility list for future identical positions for a period of 12 months. You must have the right to live and work in Australia to apply for this job.
We are committed to creating a safe and inclusive workplace where diverse styles, backgrounds, experiences, and perspectives are valued, encouraged, and respected. People from diverse backgrounds are encouraged to apply!
If you need any adjustments to be made to the recruitment process or if you would like to discuss any accessibility requirements, please contact recruit@ncc.nsw.gov.au for a confidential discussion.
You must have the right to live and work in Australia to apply for this job.
To view the full position description please click here.
Application Closing Date: Sunday 19 September 2021.
Remuneration range: $57,128.13- $67,209.56 + 10% Superannuation per annum for a 35-hour week.
Contact: Brad McCarron- Building Assessment Coordinator – 0249742120.
At CN we understand the skills and attributes veterans can bring to our organisation and highly encourage veterans to apply for suitable roles.